The photographer is now accepting orders for team and individual poses. Please contact your coach to turn in your payment. Or contact Phil Norton (613) 476-1167 phil@philnorton.com
The price is the same as last year for one 5x7" team photo and three 4x6" individual photos for $15 (tax included). . .
. . . or . . .
6 individual 4x6" prints for $15 (tax included).
Prints only in plastic bag, no cardboard frame.
If you want to add 3 extra 4x6's , please add $5 to the package price. That would give you a 5x7 team photo plus 6 - 4x6's of the individual pose, total $20 tax included.
Reprint prices of any photo: 4x6" $3.00 and 5x7" $6.00 and 8x10" for $10.00 plus 13% tax.
Action photos from last year are still available online. There are some 2011 game photos still to be edited and posted on the County Baseball and County Photographer website. Follow links to player photos and "Private Gallery Login". To access the private gallery type pecbaseball as the password.
Be sure to visit the official Prince Edward County Minor Baseball website: www.countybaseball.org
Rookie Kingfishers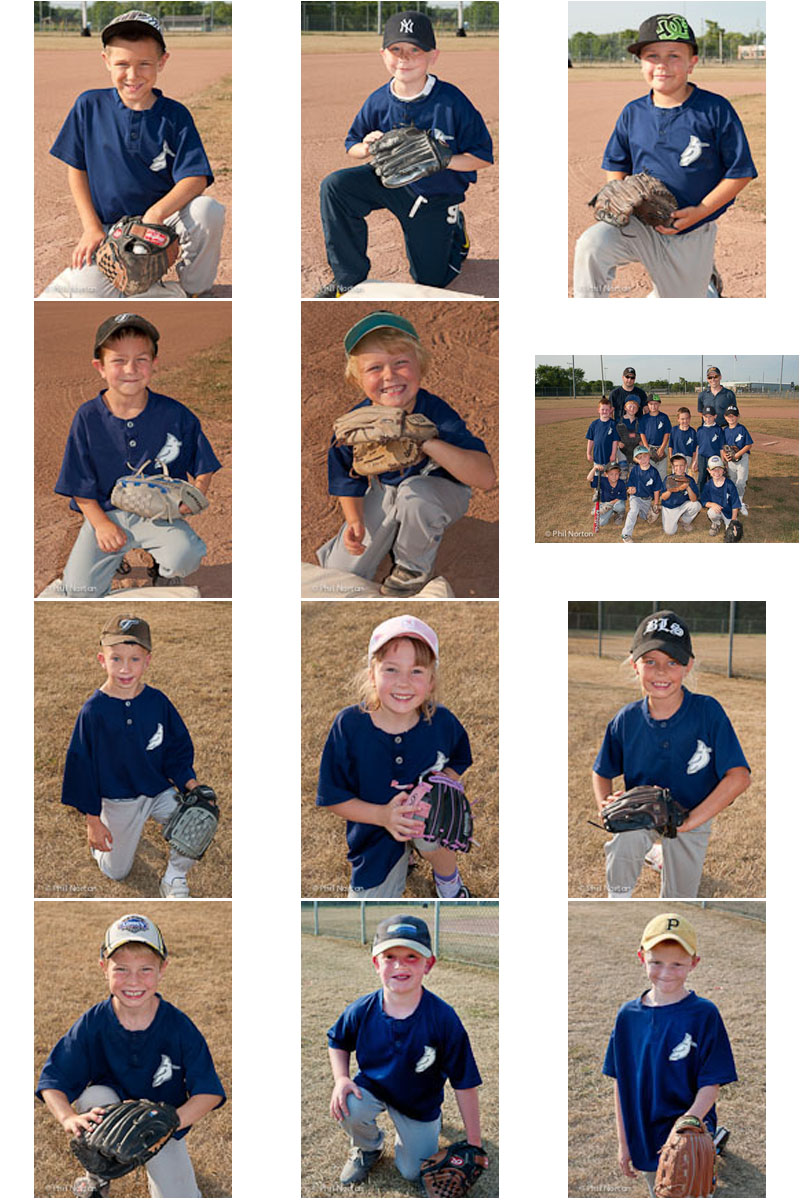 Rookie Lynx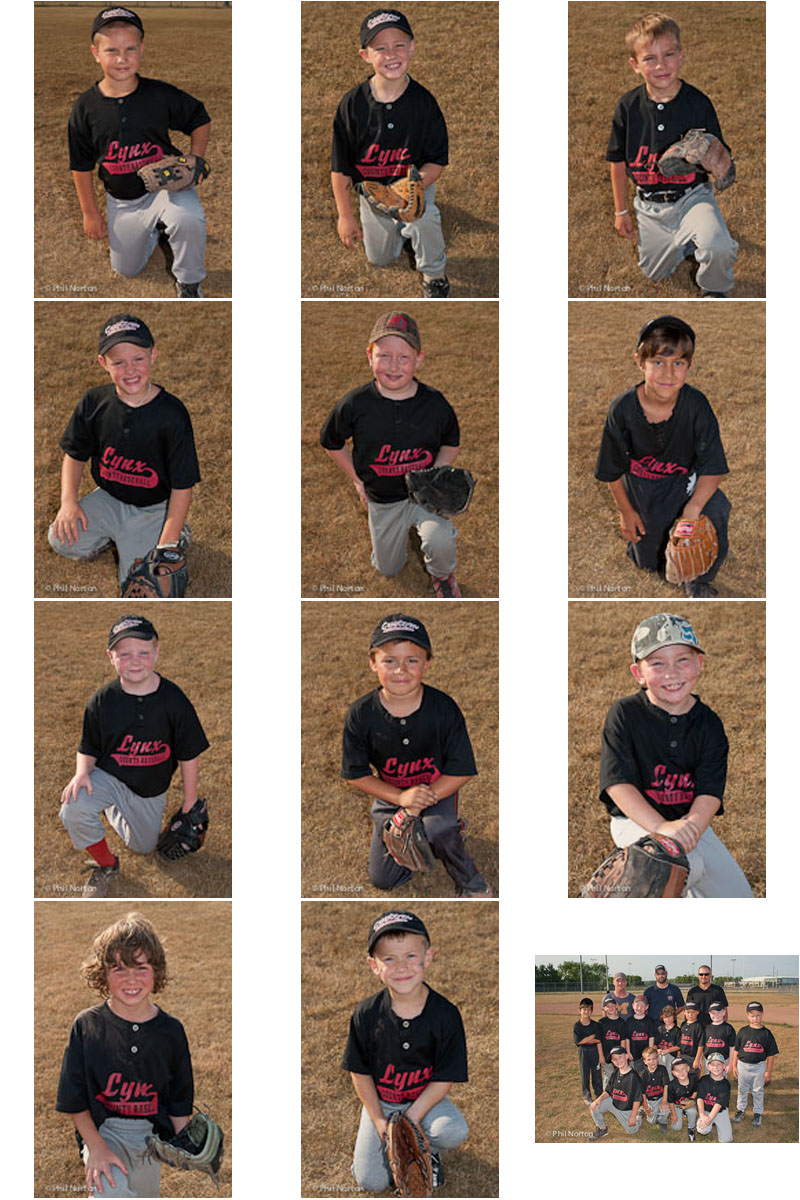 Mosquito Essroc Crushers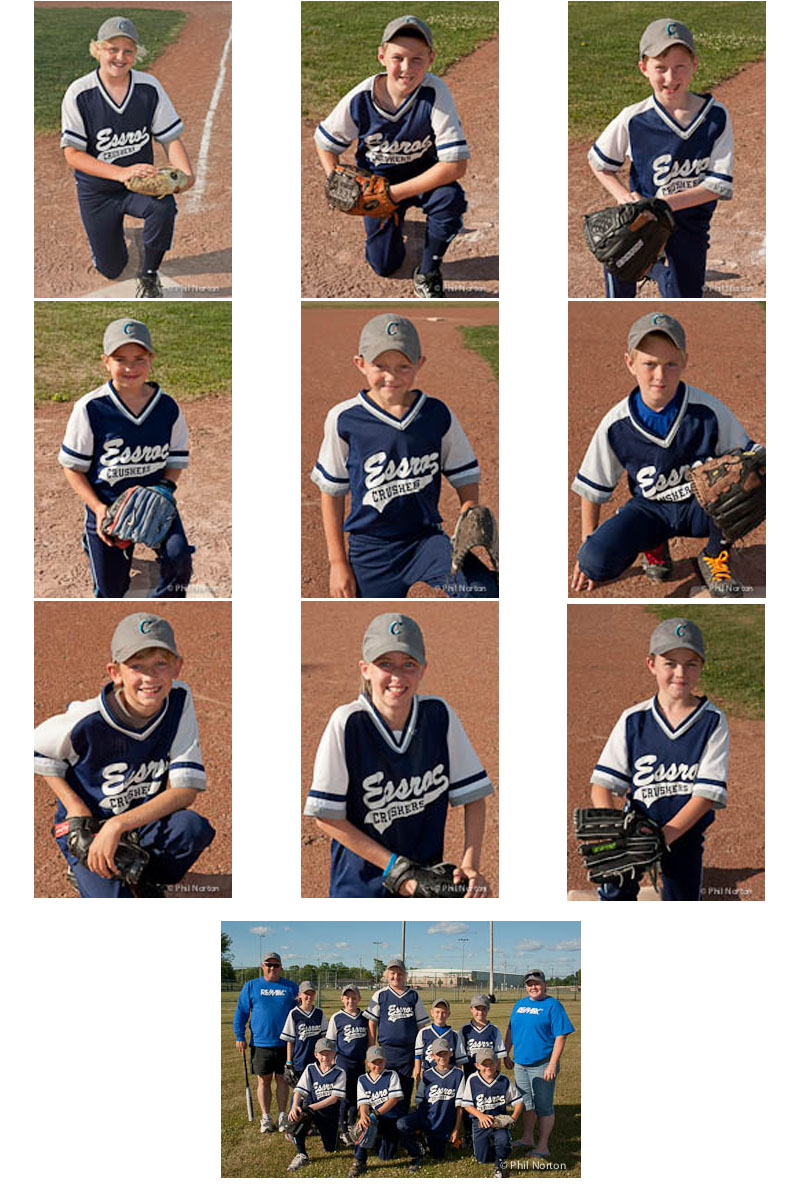 Mosquito Pirates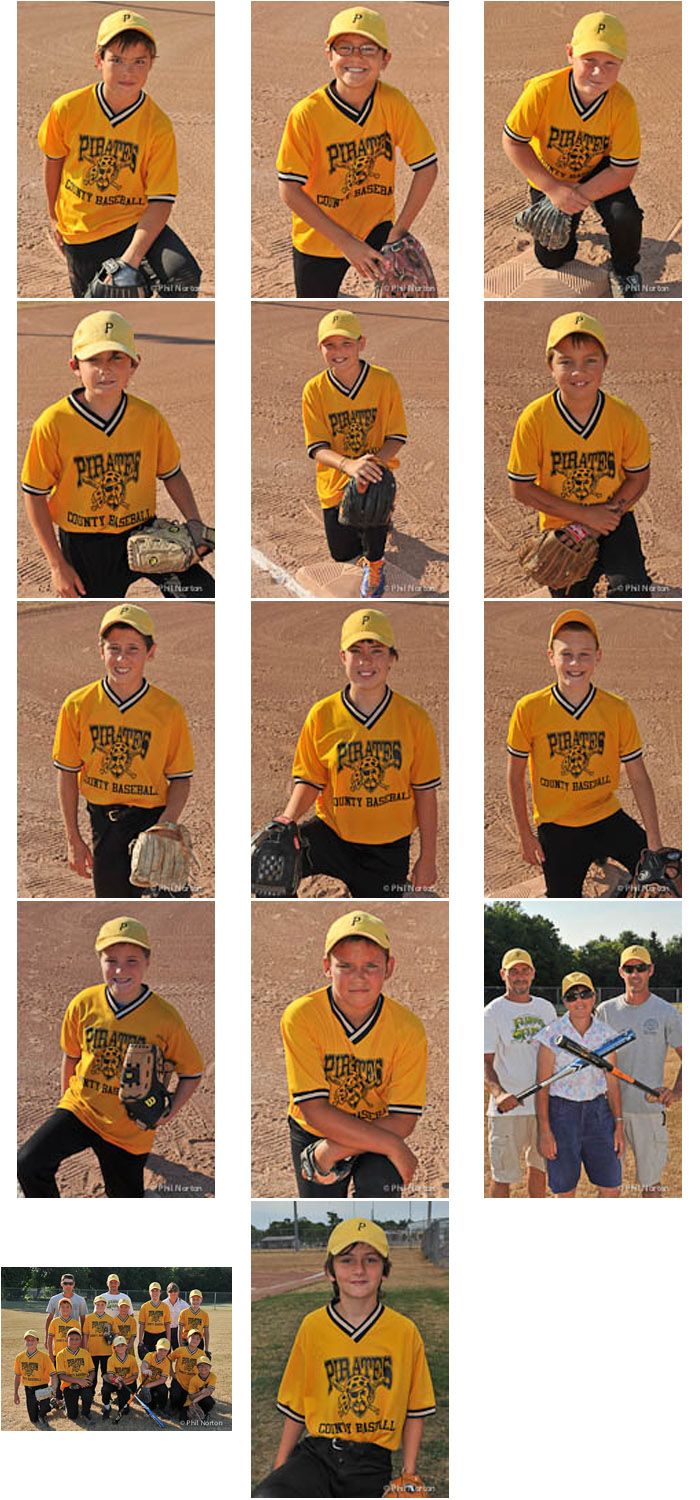 Mosquito Bean Counter Grinders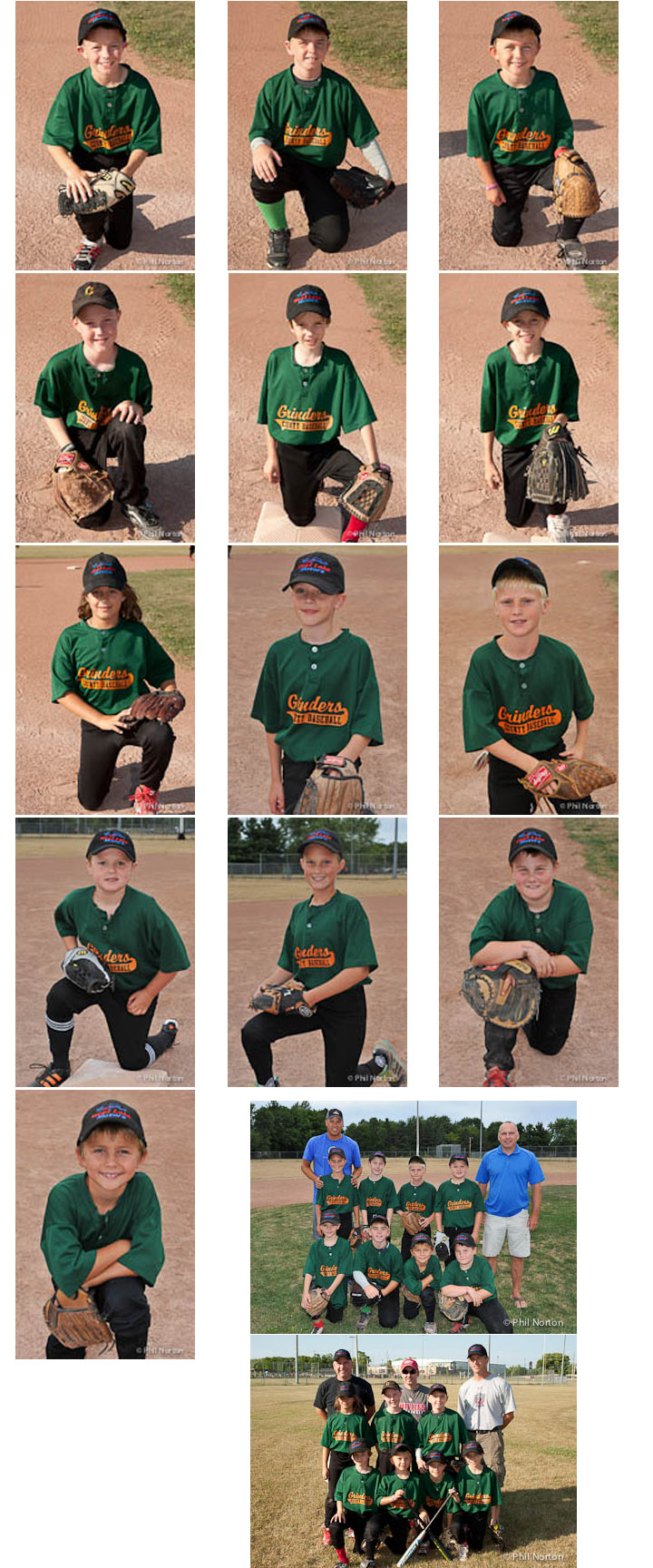 Peewee 1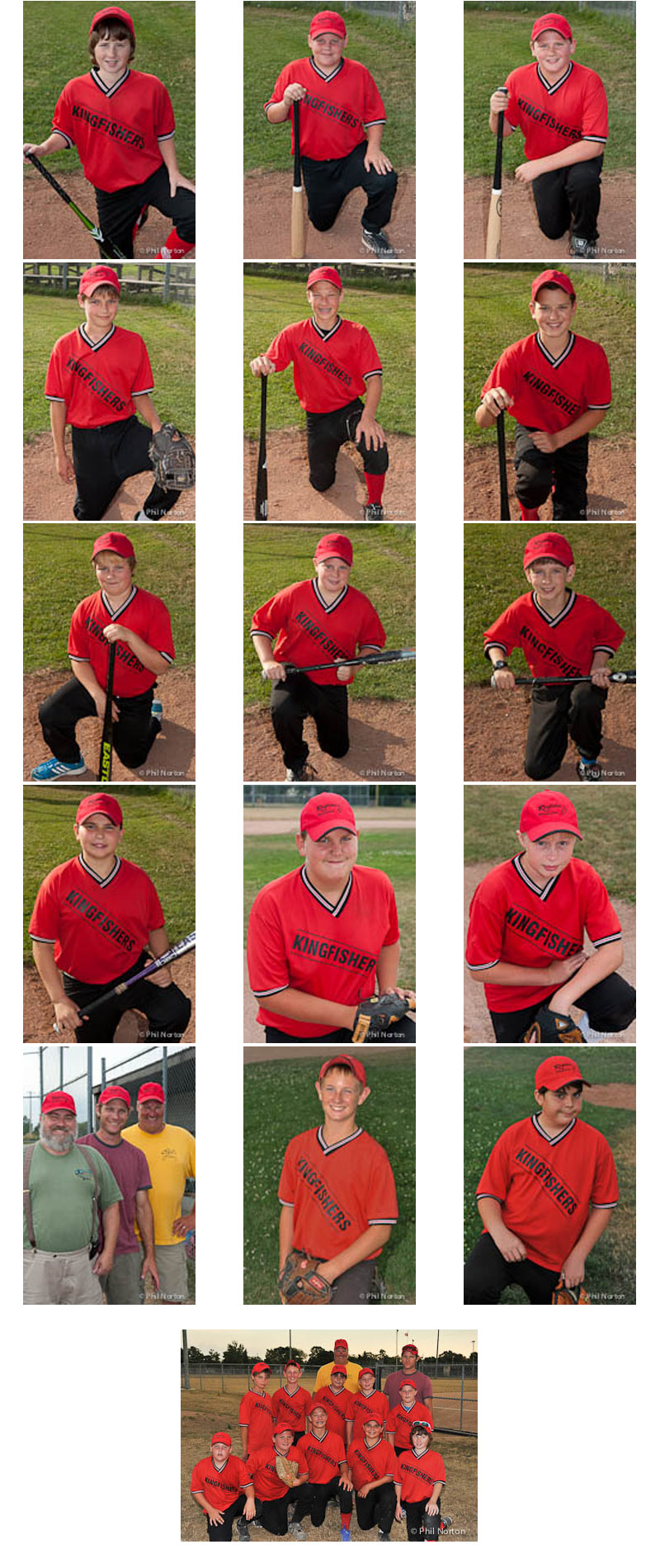 Peewee 2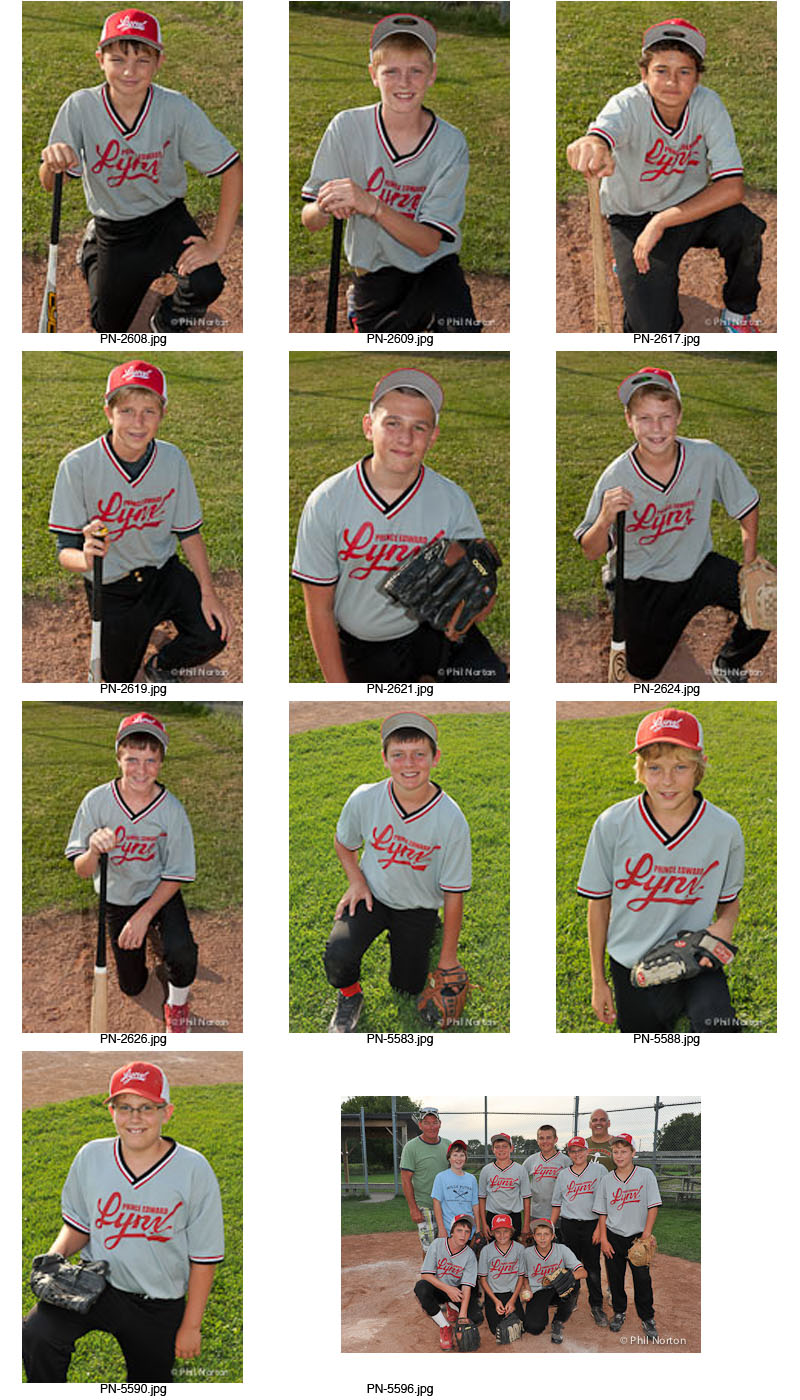 Bantam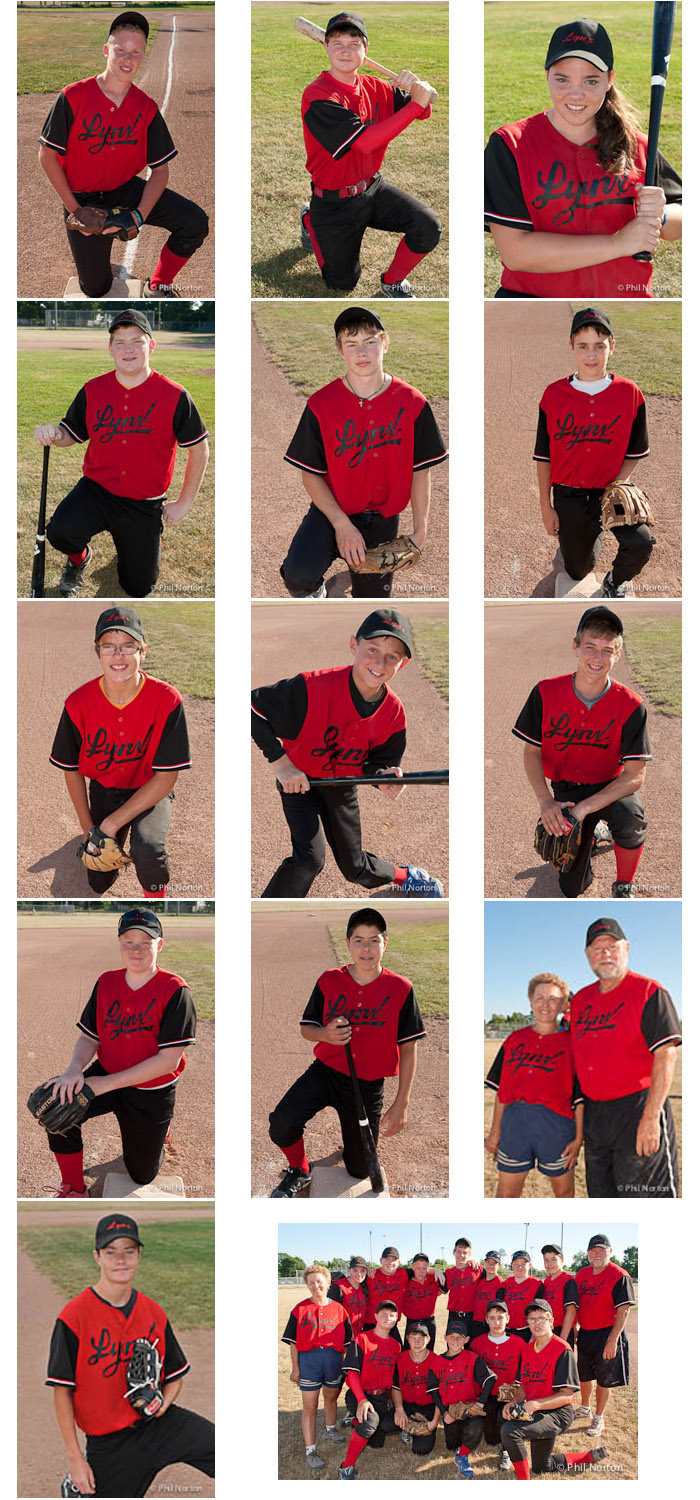 Midget